I might have had a lot of fun putting together the patterns (and, as you can see, the photo shoot) for this August's sock club shipment. The socks are knit in Enchanted Knoll Farm EKF Superwash Sock yarn which is squishy yet durable.
This is Jedi Mind Tricks – which of course looks far more complicated than it is.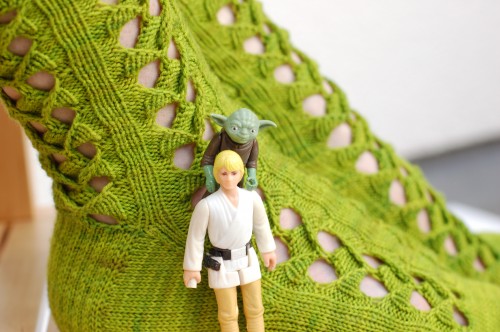 And this is Gyokuro, named for a type of Japanese green tea.
These patterns are exclusive to the Cookie A Sock Club until August 15, 2013.