Bethany from Ontario is the winner of October's prize drawing for the Shapes + Form knit-along!
Here's Bethany in her Slope sweater – it looks great.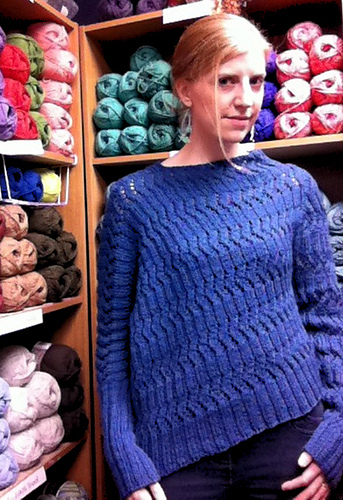 Bethany gets a copy of My Grandmother's Knitting and 5 lovely skeins of Alchemy Synchronicity.
Are you working on a Shapes + Form project? Be sure to join the discussion on Ravelry and post your finished projects to be eligible for prizes!
I have finally finished my Conic sweater in Socktopus Sokkusu-O, in grey. I loved working with Alice's yarn, which she gave to me when we met up in Toronto earlier this year.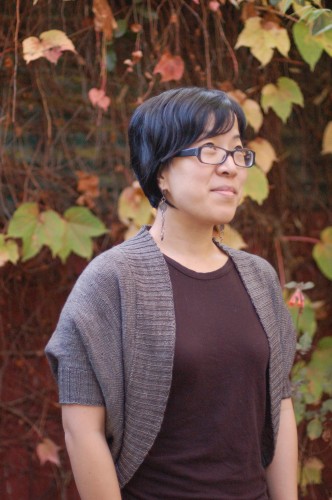 Here's a close-up of the sleeve decreases: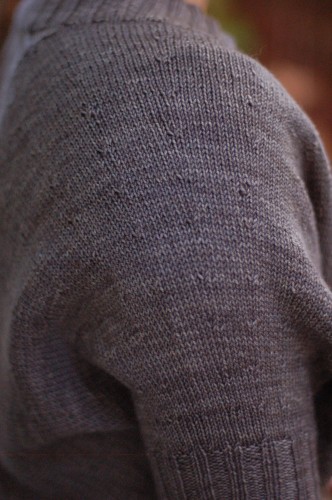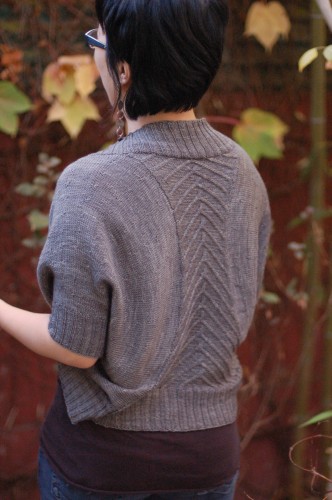 I'm pretty sure I'm going to be wearing it everywhere.